I'll be honest, I've watched so much of Battlestar Galactica that I occasionally hear the sound of the DRADIS scanning for Cylon contacts in my dreams. It's no surprise then that I can never get enough of content related to that show and universe, and BSG Deadlock continues to feed that hunger many years after the show has come and gone. Not only did Black Lab Games and Slitherine deliver a far better core product than I think anyone would have predicted, they have relentlessly updated and expanded the game for more than two years post release. The newest DLC, Ghost Fleet Offensive continues the second "season" of the game's story and content.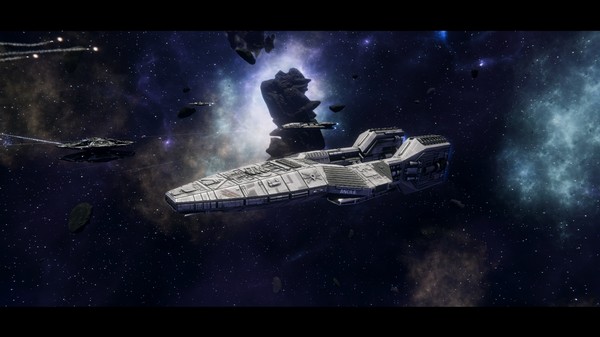 The 10 mission storyline continues the enjoyable blend of politics, intrigue, and warfare that you know and love from BSG. A brief amount of time has passed since the end of the last DLC "Resurrection" and you remain in command of the Galactica itself. Like in the previous campaign, this DLC uses a smaller version of the strategic map from the original game. This streamlines that portion of the game to the point of simplicity, which some may like and others not so much. The focus here is primarily on the story missions, with smaller side missions to gather extra funds and experience in between. You still need to manage resources, build ships, research tech, and keep the Cylon threat level under control, but there isn't the balancing act of defending a dozen worlds and spreading fleets across a large map. The story missions themselves are good fun and tell another piece of the Battlestar Galactica saga, the story of the Ghost Fleet, which was featured in the short Blood and Chrome series. Essentially, you'll be going on a deep strike behind Cylon lines, looking to strike a crippling blow to their war machine.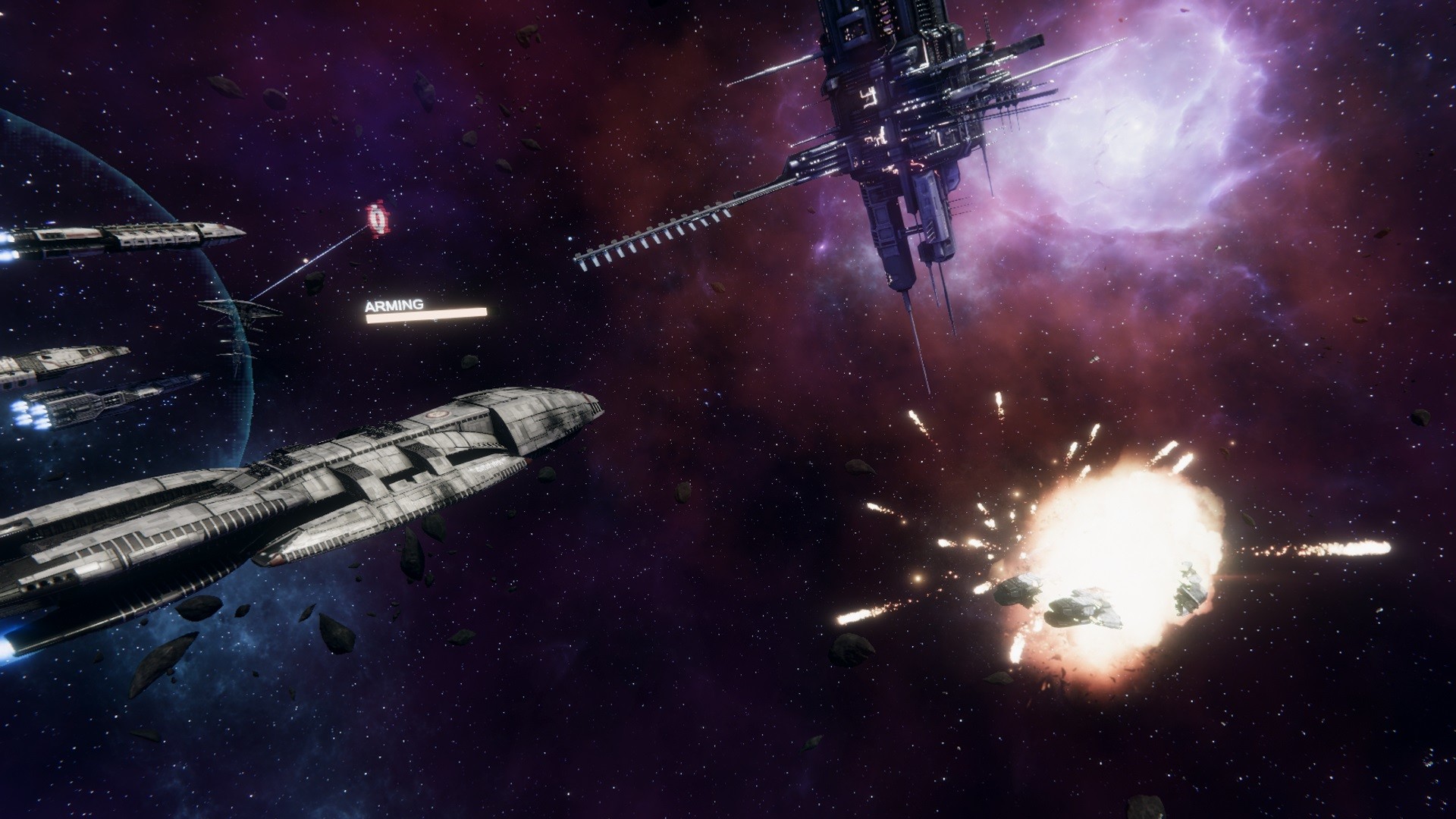 In addition to the new campaign, this add-on brings in several new ships, more toys for the toy box! For the colonials, there are two new ships. First, the Orion class frigate, which is able to use stealth tech to sneak in close for hit-and-run attacks. Second, the Defender support ship, which can send marines over to friendly ships to defeat boarding parties and boost their sub-systems. The Cylons also get a new ship, the Medusa, which can power up other Cylon ships around it and provide extra point defense cannons to take out your missiles and torpedoes. The Cylons are also packing some new heat in the form of virus mines that can disrupt your ships' systems, and cluster nukes that, well, you can imagine. Radiological Alarm! As with all the other DLC for Deadlock, more variety makes for more replayability and new tactical possibilities.
Even if you don't pick up Ghost Fleet, you'll benefit from the continued development of Deadlock in the form of the free Fleet Admiral update. The most practical changes come in the form of UI tweaks and quality of life updates. There is also the titular new Fleet Admiral difficulty level if you really want to challenge yourself. Some other nice enhancements are new portraits for your officers and the ability to choose the flagship of your fleet.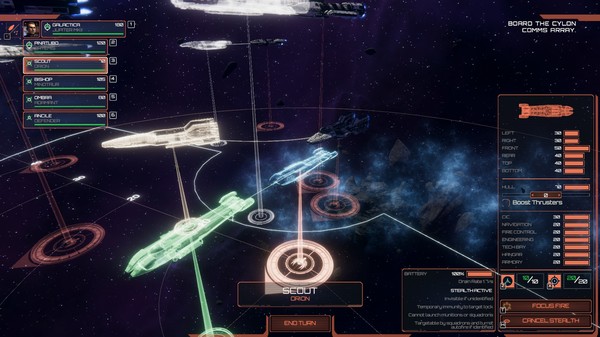 For the price, Ghost Fleet offers a fair amount of new content, though it isn't game changing. There may be some players who aren't interested in the more linear campaign style here, and are waiting for some more of that open ended strategic gameplay from the core campaign. If you're like me though, you are deep enough into this game world that you'll want to pick this up just to keep up to date with the story and expand your ship roster even further. I give this DLC a solid recommendation and even more so recommend the core game if you have not picked it up yet. I think it continues to be a hidden gem mixing tactical space combat with an enjoyable strategic layer.
Ghost Fleet Offensive can be found on Steam and directly from Slitherine.
- Joe Beard
Follow us Twitter @_AWNT_ or email me at beardjoe33@gmail.com